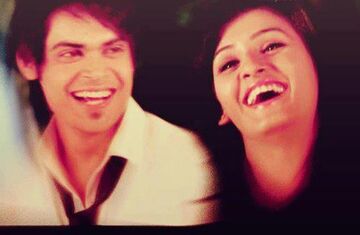 The relationship between kriya ghai and reyansh singhania also known as kriyaansh are the cutest relationship.
Their first meeting was at the club on a new year eve. When Rey was entering the club and by mistake pushed kriya due to which her mobile broke. She was very angry at the time. Kriya loves dancing but her Mom doesn't want her to dance. Whereas Rey is also a dancer and as he was dancing in the party he damaged club's property and thats when Kriya thought that he's a rich and spoiled boy. Rey's friends were making fun of girls thinking they couldn't dance. At this point Kriya challenges Rey and starts dancing as soon as she starts the police arrives and arrests them thinking that they were the ones who damaged the club's property, at the police station they started blaming each other for what happend, soon Kriya's mom arrives and says that she paid for the damage and takes Kriya.
section heading
Edit
Write the second section of your page here.